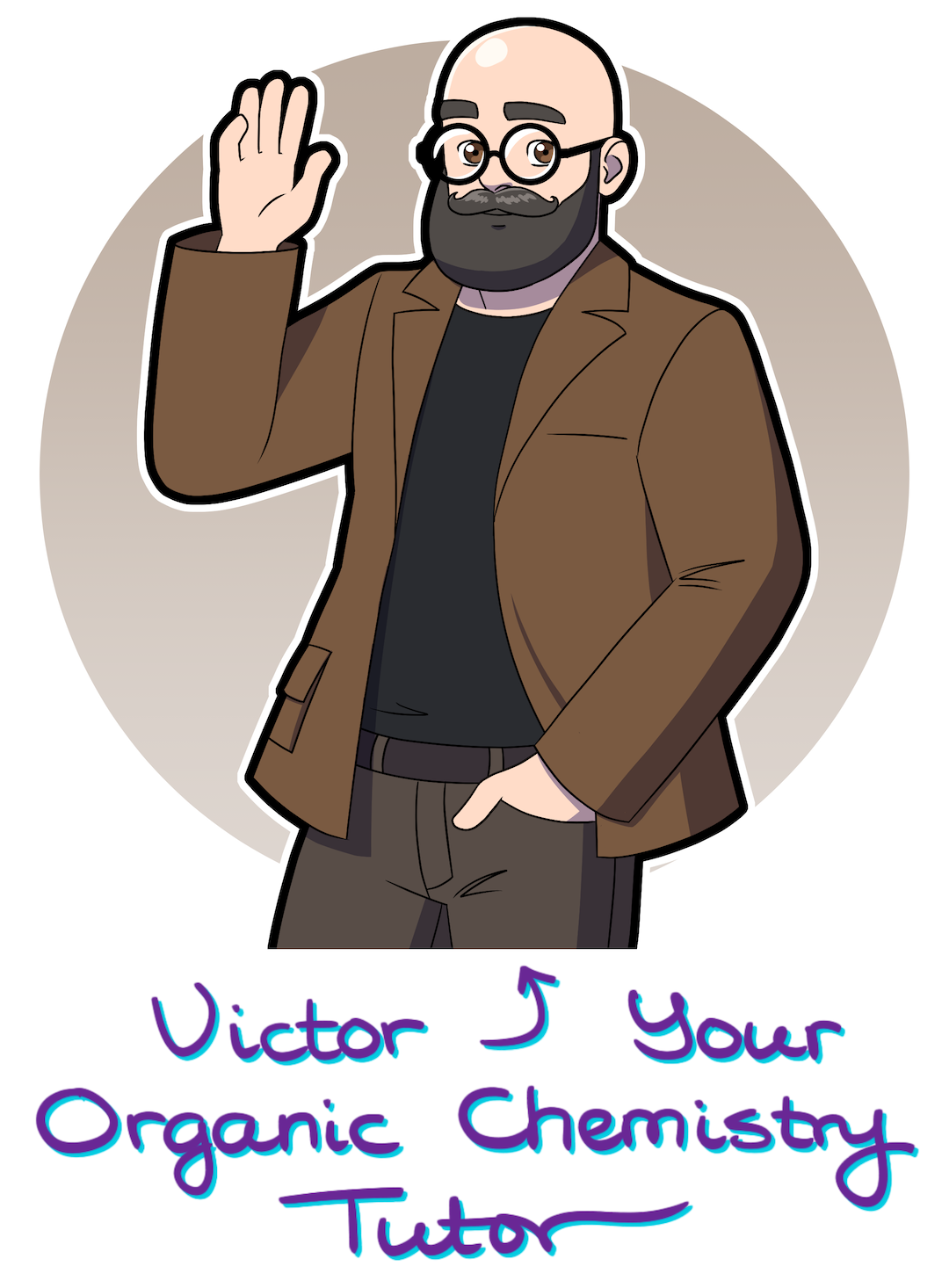 Hello everyone, Victor is here!
If you're on this page, you're probably looking for organic chemistry tutoring, organic chemistry study notes or cheat-sheets, or organic chemistry tutorials. Well, you're in luck! The organicchemistrytutor.com is a one-stop resource for all of your organic chemistry needs.
Who am I? I'm a professional chemist and an Organic Chemistry Tutor. I've been tutoring Organic Chemistry since 2004. Initially, I tutored as a part-time gig when I was a student, through the grad school, and even while I already taught chemistry at a university as an instructor. After teaching at a university for a few years, I decided to become a full-time Organic Chemistry tutor as I just love working with students in one-on-one setting.
How can this site help you master organic chemistry and succeed in your course? First of all, I provide individual tutoring. I work with students from all over the world. However, as I'm based in the US, most of my students are from the North American Universities. Second, I have created a huge collection of study materials and cheat sheets that summarize, organize, and clarify organic chemistry material. And finally, when I'm not tutoring, I'm making educational videos and tutorials on YouTube and add tutorials and practice materials on this site.
NOTES
A huge collection of organic chemistry study notes and cheat sheets
---
Over 300 pages of handwritten, color-coded, and meticulously crafted notes.
Covers virtually every topic in a typical organic chemistry course.
Instantly downloadable pdf files! Print a physical copy or import them to GoodNotes, Notability, or another note-taking app you love and start studying immediately!
Tips and Tricks included!
TUTORING
Individual or Group Online Tutoring via Zoom conferencing software
---
I'm a professional Organic Chemistry Tutor with over 17 years of tutoring experience.
I specialize in Organic Chemistry tutoring.
Convenient scheduling, online meetings, individual or group meetings.
Individualized practice materials and feedback.
Tutoring with one of the top-ranked tutors in the US.
COURSE
A constantly growing collection of organic chemistry practice questions and tutorials
---
"Bite-sized" tutorials and walkthroughs for various organic chemistry topics
Constantly growing and evolving collection!
Practice questions, worked examples, and challenge quizzes to help you master the material.
Video lectures for many topics in addition to the complete write-ups.
Organic Chemistry Tutorials